Virtual Dissection Table : Anatomage
The Anatomage Table is the most technologically advanced anatomy visualization system for anatomy education and is being adopted by many of the world's leading medical schools and institutions.
It has been featured in the TEDTalks Conference, PBS, Fuji TV, and numerous journals for its innovative approach to anatomy presentation. The operating table form factor combined with Anatomage's renowned radiology software and clinical content separates the Anatomage Table from any other imaging system on the market.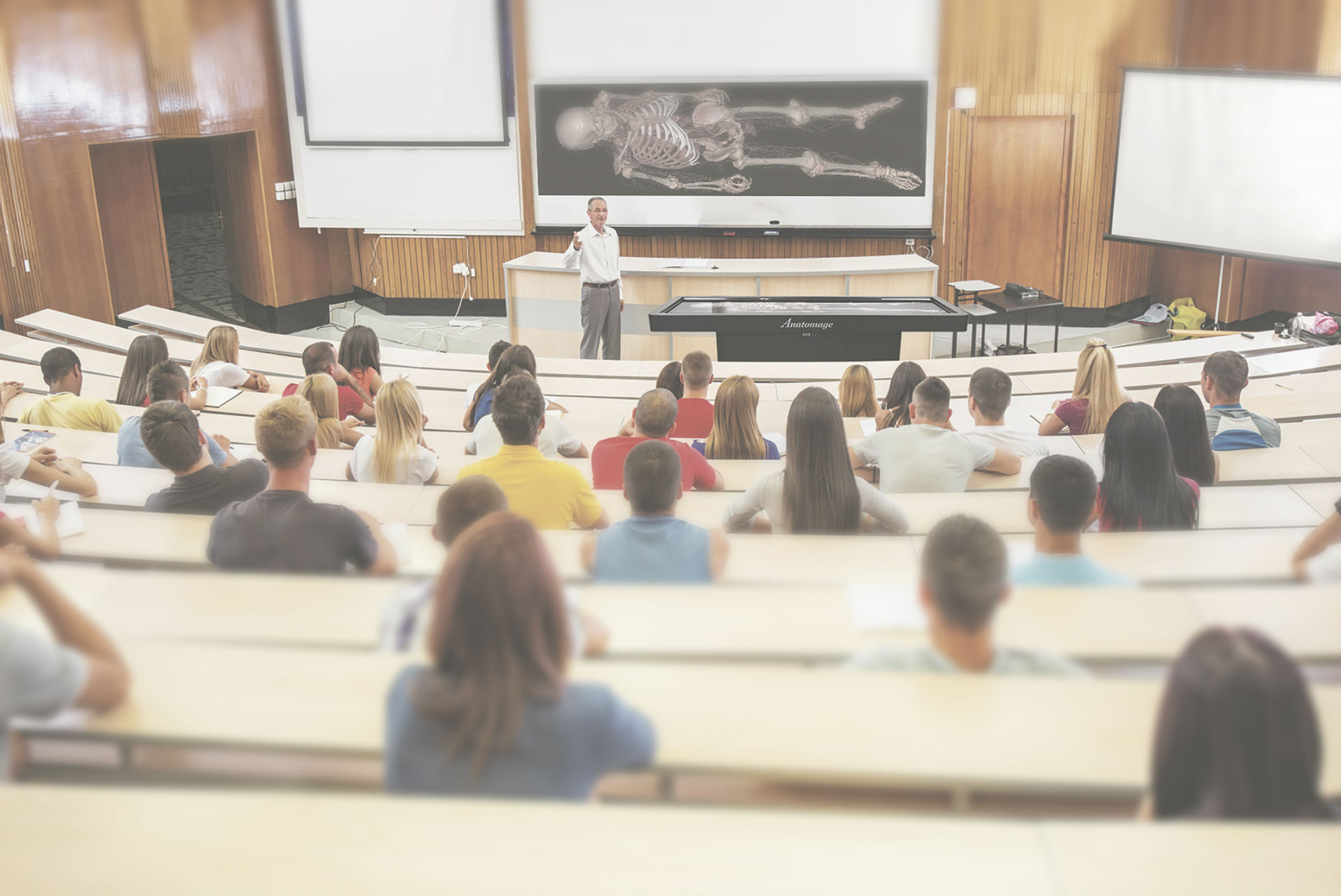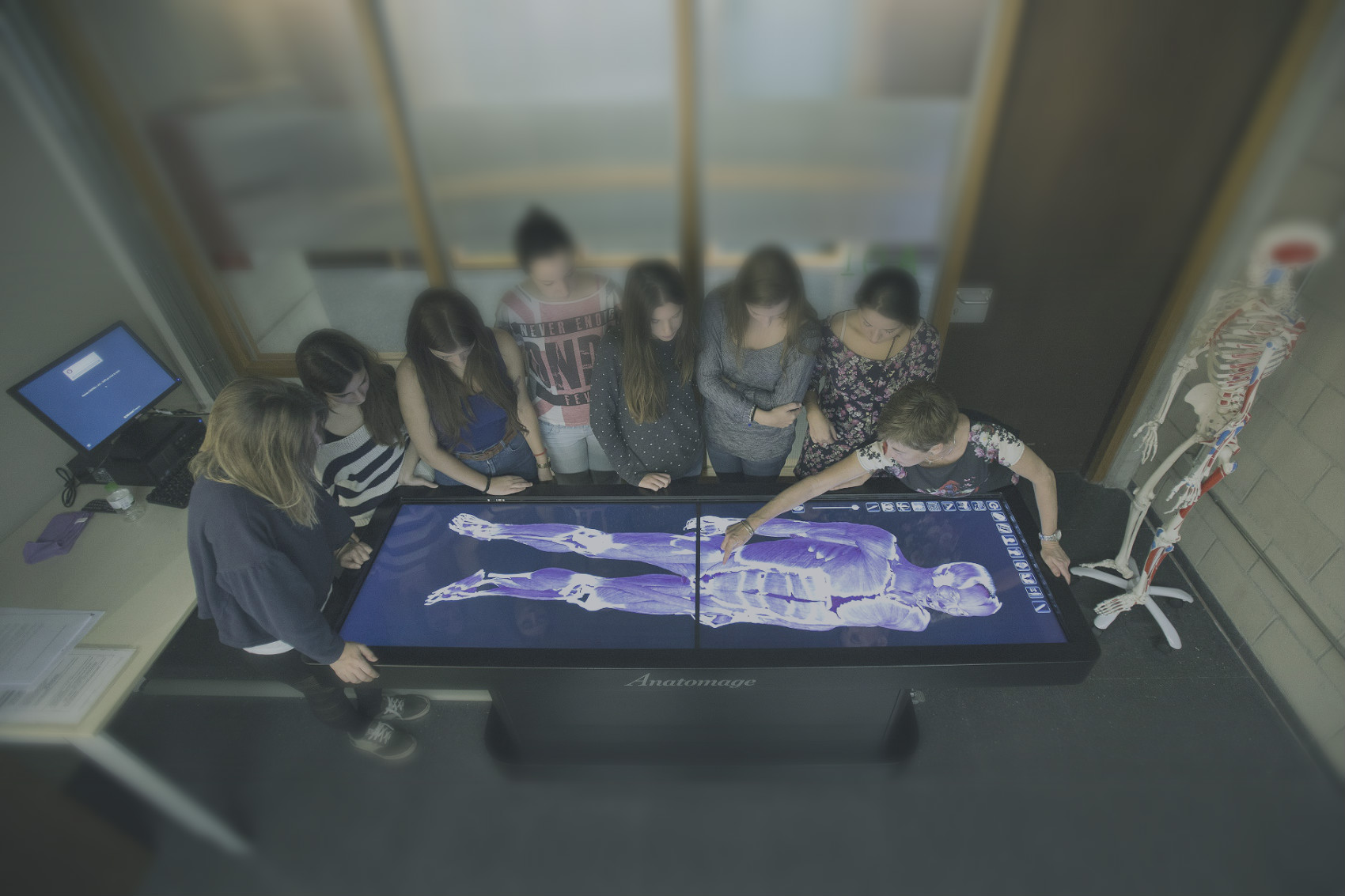 Highly Accurate Real Anatomy
The Anatomage Table is the only fully segmented real human 3D anatomy system. Users can visualize anatomy exactly as they would on a fresh cadaver. Individual structures are reconstructed in accurate 3D, resulting in an unprecedented level of real accurate anatomy, dissectiblein 3D. The Table allows for exploration and learning of human anatomy beyond what any cadaver could offer.
Medical
The Anatomage Digital Library contains a plethora of human anatomay cases, including detailed regional scans, and interesting medical pathology cases. Take a look at a few samples below.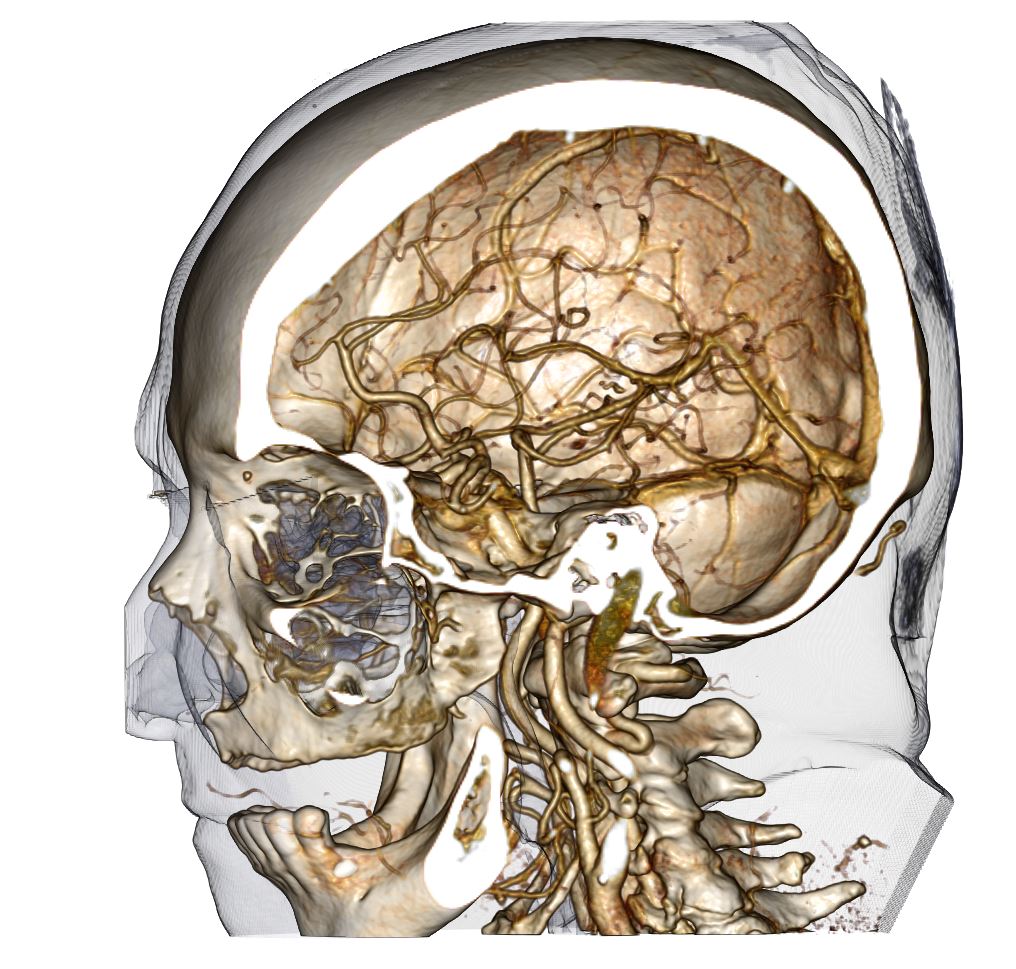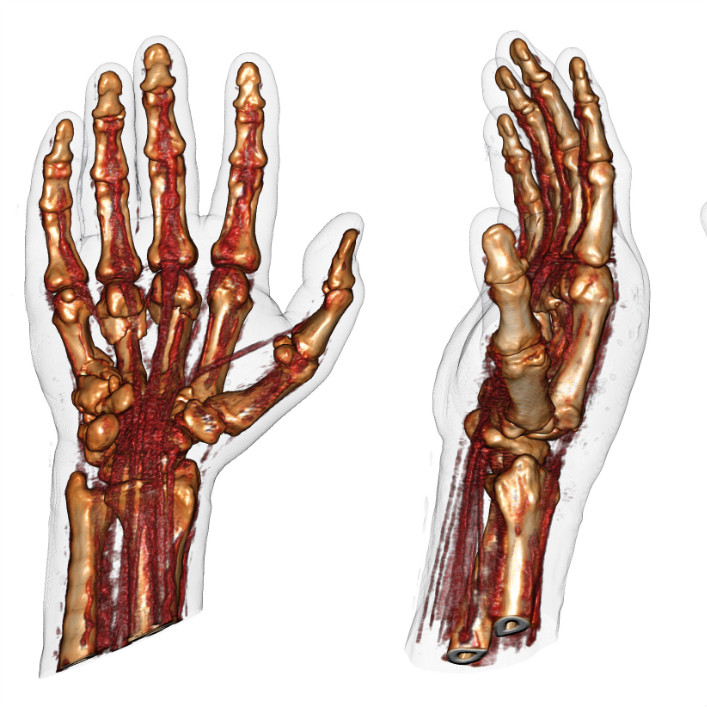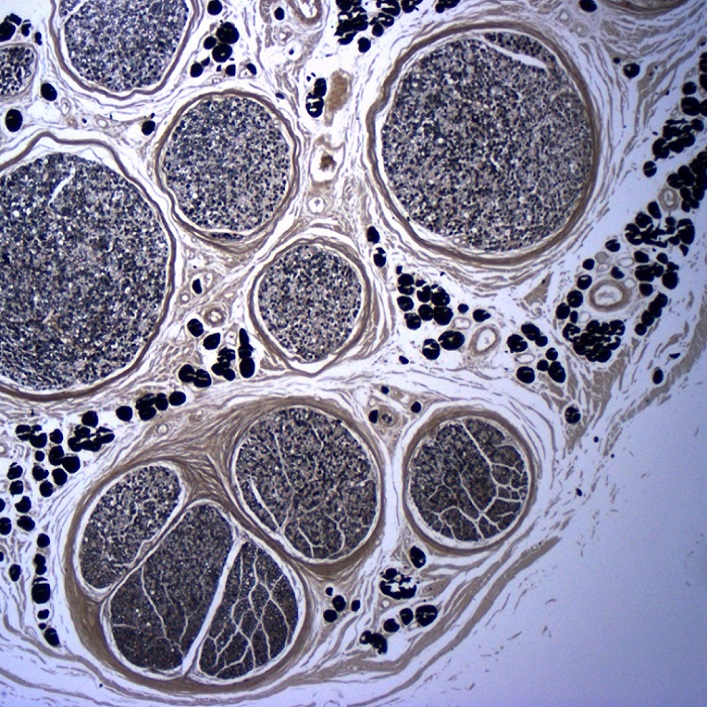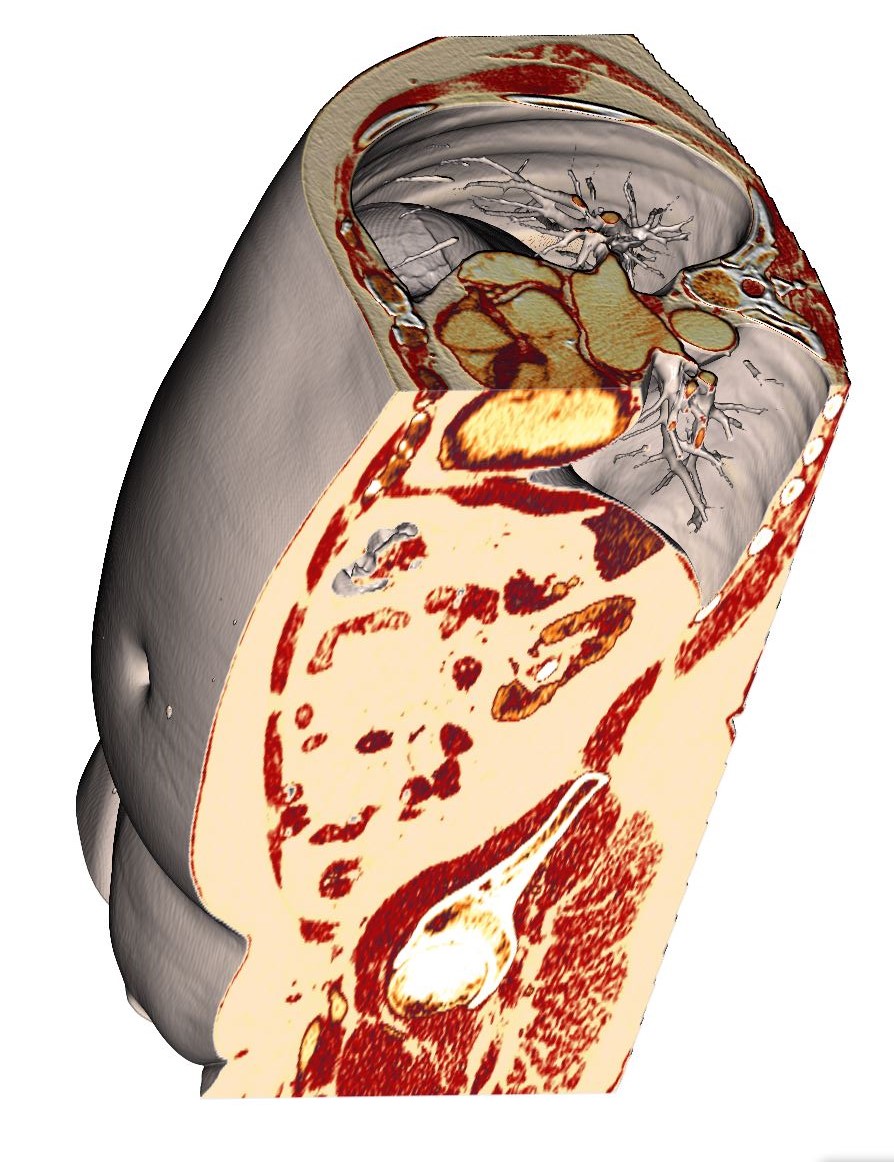 Veterinary
The Anatomage Digital Library also contains a variety of interesting animal anatomy cases, including detailed cross sectional scans, and full body scans. Take a look at a few samples below.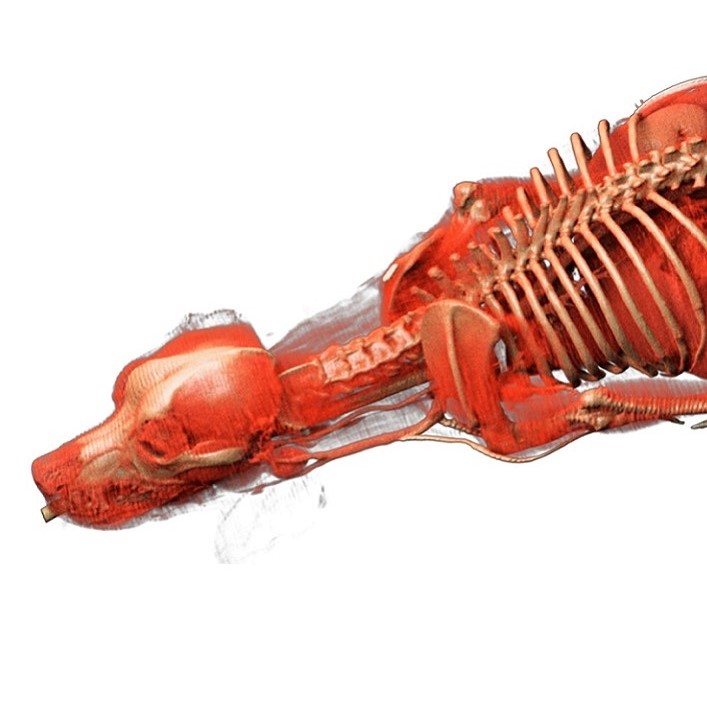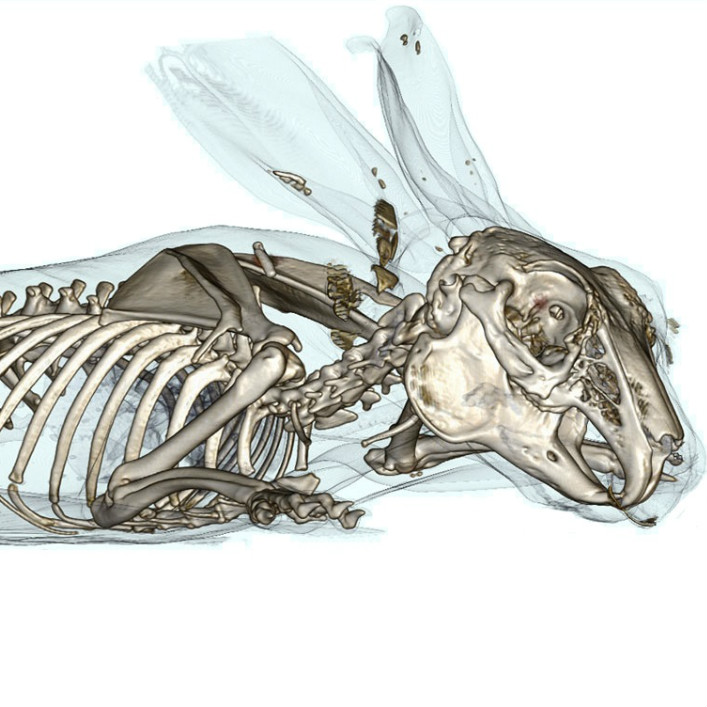 Powerful Effective Education Tools
The Anatomage Table based education is proven to be effective. Growing publications show improved test scores, more efficient class and lab sessions, and student acceptance. The Table allow students to interact with young and well preserved digital cadavers instead of aged and degenerated bodies. The accurate details and rich content draw students' interest and attention leading to more effective educational outcomes.
Enhance Your Institution Standard
The Anatomage Table is the advanced technology available for your institution. Students, parents, alumni, or visitors will be impressed with the presence and visual impact of the Table. There are no chemicals, no unpleasant smell, no recurring facility costs, no regulations and a higher student adoption rate over traditional cadavers. This system could set your institution as the technology leader in your community.
Rich and Unique Content
Anatomage offers 4 gross anatomy cases, more than 20 high resolution regional anatomy cases, and more than 1000 pathological examples, including animal cases. These are high resolution and high quality cases are unique to Anatomage. Thousands of structures are meticulously segmented from photographic images to deliver the most accurate real 3D anatomy. Even individual vascular structures are meticulously traced to be accurate. All this is made possible by Anatomage's unique technology and years of painstaking segmentation work. These features cannot be copied overnight and we are proud to say that we are the only ones that offer such content.
Interactive Segmentation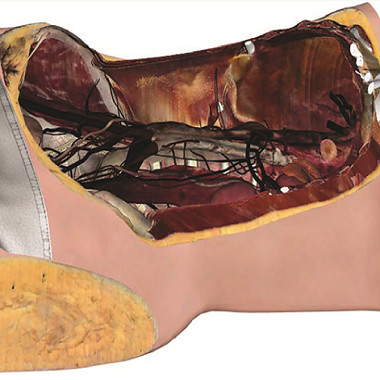 Full Annotations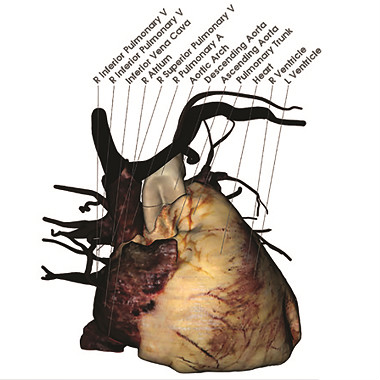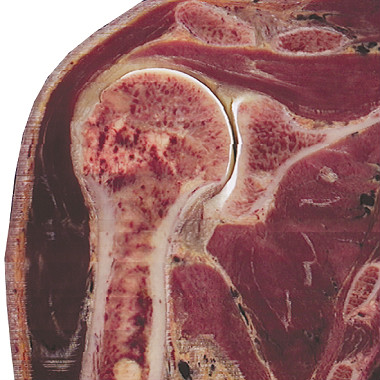 D2P : From Dicom To Print
D2P minimizes the need for technical expertise and eases the adoption of printing technologies by the healthcare community
D2P is a stand-alone modular software package that is designed to address and consolidate all 3D model preparation steps. It relies on automatic segmentation tools that minimize the effort and time associated with the creation of a digital patient-specific model.
The software is intended to be used by medical staff for preoperative surgical planning and allows for the export of 3D digital models in various file formats that can be used by numerous applications.
See the product brochure here
Benefits:

One creation suite to support all model preparation steps
Ideal for pre-operative surgical planning and patient consent
Create 3D model in minutes using automatic segmentation tools
Supports various imaging modalities (CT, MR, CBCT)
Results are overlaid on patient scan to ensure precision
Intuitive editing tools including auto model coloration
Instant transfer of 3D files to various applications such as 3D printers and VR
Enhanced 3D visualization and complete freedom of model control in VR
Supports various 3D file formats and 3D printers
Easy control of data management
Lap Mentor
The gold standard of laparoscopic training solutions for learners of all levels and across all disciplines
Pelvitrainer eoSim
Trainees: learn advanced suturing techniques with the top of the range SurgTrac Elite take-home simulator, with access to the Core, Advanced and Elite skills curricula.
Includes everything you need to take your skills training to the highest level:
SurgTrac:
Single user licence (valid for 12 months) for access to our new SurgTrac software and the 6-module SurgTrac Elite Curriculum (in addition to the Core & Advanced curricula).
Complete the SurgTrac Elite curriculum via distance learning, and receive remote assessment & feedback from our faculty.
Follow your skills progression via your personal online profile.
See the fastest times for each module via the Top Scalpel leaderboard.
eoSim:
6 laparoscopic instruments: a pair of needle holders, ratcheted grasper, non-ratcheted grasper, scissors, & knot pusher (to make reusable endoloops).
3 practice models and all required disposables, including a box of sutures: Peg-board (with thread), three-clip board (with suture pad) & four-clip board.
High Definition 1080p USB plug-and-play webcam built in.
LED light strip built in to provide optimal illumination.
No assembly required.
Technical requirements:
Operating system: Mac OS 10.10 & Windows 7 onwards.
Optimal hardware spec: Intel Core i5 processor & 4GB RAM
Lap Tab Trainer
Technology meets simplicity with the fold-up trainer that works with your iPad*, iPhone*, tablet, or smartphone. Ideal for residents and sales demonstrations.
The Lap Tab trainer™ with Side Ports is ideal for residents to take home and practice. Being our most portable trainer yet, the Lap Tab trainer™ with Side Ports is small enough to fit into a backpack and is simple to set up. *iPad and iPhone are registered trademarks of Apple Inc.
Camera: Tablet or phone must have a camera.
Ports: 4 Ports with replaceable grommets.
Grommets: 5 and 10mm interchangeable grommets.
Pelvic Box: New fold-up design.
Lights: Open design allows natural light to illuminate work area.
No electricity required.
Monitor: Tablet or phone works as monitor. (not included)  Can connect phone to large monitor or projector.
Dimensions: L 18″ x W 12″ x H 2.5″ (L 46cm x W 30.5cm x H 6.5cm)
Weight: 5 lbs. (2.5 kgs.)
P.O.P Trainer : Pulsating Organ Perfusion
Pulsating organ perfusion was developed for the simulation of operations in minimally invasive surgical techniques. It opens up new perspectives in laparoscopy/thoracoscopy and endourological training.
Operations can be carried out under the most realistic of conditions on animal organs or organ complexes with the P.O.P simulation trainer:
abdominal surgery (liver, gallbladder, small intestine, colon, spleen etc.)
thoracic surgery (heart, lungs, aorta)
urological surgery (kidney, ureter, adrenal)
vascular surgery (aorta, arteries, veins) and
gynecological surgery (adnexae, cysts etc.)
Learning of standard operations
P.O.P simulates all types of hemorrhages (parenchymatous, capillary, arterial, and venous), making it not only possible to learn standard operations, but also to master hemorrhagic complications.
Control of complications
In contrast to animal experiments, the exercises can be repeated as often as necessary and practically without time limitations.
Learning of new techniques
Furthermore, P.O.P is also highly suitable for experimenting with new techniques allowing for results to be checked immediately.
Unlimited in time and repeatable
All technologies familiar from clinical work such as high frequency (unipolar, bipolar), lasers, ultrasound dissectors, aqua dissectors etc., can be used in the P.O.P simulation trainer.
Functional Principle of the P.O.P Trainer
The central artery of animal organs or organ complexes is catheterized and connected to the pump of the P.O.P simulation trainer. The perfusion medium (colored tap water) in the pelvi-trainer is conveyed into the organ by the pump. The pump works with an electronically controlled frequency of approximately 65 / min and is pressure-controlled (maximum pressure approximately 140 mmHg). The organs are supported on a perforated metal grid. The perfusion fluid passes back into the simulation trainer via side branches of the arteries, veins and parenchymal lesions.
Organ / porcine specimen (deep-frozen on dry ice, OR in formol-like conservative solution)
Heart/Lung Complex
Liver/Gallbladder Complex
Kidney Complex
Kidney Complex With Stones within the Renal Pelvis
Small Intestine
Stomach Complex
Bladder with Urethra
U/S Mentor
Finally a cross-specialty solution for ultrasound training. The U/S Mentor is a high-end medical simulator for the training of ultrasound-related examinations and interventions.
HystSim
Presenting the Most Advanced Hysteroscopy Hands-On Training Simulator
The most comprehensive training system available for OB/GYN surgeons for diagnostic and therapeutic hysteroscopy. The simulator provides highly realistic and useful training for hysteroscopic surgery, with high acceptance ratings for both experienced and novice surgeons.
A Comprehensive Educational Solution
The Hyst Mentor hysteroscopy training system is a comprehensive educational solution. Quality didactic tutorials are used to introduce and explain "best practice" in core procedural techniques. This is followed by a high fidelity simulation providing a realistic hands-on experience that includes mastering instruments and managing complications. Multiple, complete hysteroscopy procedures are available to provide a range and depth of relevant pre-clinical experiences. Meaningful and useful objective feedback facilitates and completes the learning process to provide consistent, efficient and cost-effective results that are difficult to achieve using traditional teaching methodologies.
Robotix
The RobotiX Mentor is a comprehensive educational solution suitable for surgeons of all levels of expertise to efficiently and effectively practice the skills required to perform robotic surgery.
Pelvic Anatomy & Diagnosis
PELVIC Mentor
The Simbionix PELVIC Mentor™ advanced simulator allows OB/GYNs, family practice doctor, medical students, nurse practitioner, certified nurse midwife, physician's assistant, to obtain detailed knowledge of pelvic anatomy and to acquire the comprehensive skills required to perform pelvic exams.
The PELVIC Mentor is a strong didactic tool that provides trainees with immediate feedback on anatomical recognition and the opportunity to practice a pelvic exam accurately.
The unique combination of the model's anatomical structure, finger sensation and virtual model provide the most effective training tool to date, aimed at developing physician confidence during pelvic examination.
Sutures & Anastomoses GYN
Vaginal cuff and Ectopic Pregnancy
Vaginal Cuff & Ectopic Pregnancy Holder
This holder is designed to hold the vaginal cuff and ectopic pregnancy models.
The Vaginal Cuff cuts, sutures and behaves like real tissue. This product is ideal for vaginal cuff closure skills training under the laparoscopic box and is available in either 2″ or 6″ long pieces.
Tissue mounting pad
Tissue Mounting Pads
These pads allows you to pin down anatomical models for an end to end or end to side anastomosis.  They secure the tissue for training and can be placed in a box to simulate "deep inside the body" vascular anastomosis procedures.
Mammacare Clinical Breast Examination
MammaCare's new CBE Simulator–Trainer is a self-administered, palpation training platform that produces and validates breast examination competencies. The computer's operating program is based on published quality-standard examination protocols. It is used to train clinicians and students who perform or will be performing clinical breast exams and by MammaCare Specialists to train and certify health care professionals.
The Trainer's patented tactile sensor array builds essential CBE performance skills through a series of breast examination learning modules presented via computer. As fingers examine a series of tactually accurate breast models the operating program captures and monitors every aspect of examination performance on the computer.
The Trainer advances clinical sensitivity and specificity via progressively more complex breast models that are placed on its surface. A digital "clinical instructor" guides the learner through the training modules, assessing progress and providing corrective feedback. In operation, palpation of the breast models is detected by highly sensitive tactile transducers, received by digital signal processors, and interpreted by a software program that directs practice and performance.
The Trainer's tactile transducers locate and register every palpation at 1024 levels of examination pressure in each square centimeter of breast tissue within 3mm of spatial resolution. Instructional software measures sensitivity and specificity of the trainee's performance as it corrects and shapes palpation and search skills. The trainee meets performance standards in each module before advancing to the succeeding one.
The MammaCare CBE Simulator-Trainer is the only known technology that quantifies and validates acquisition of breast examination competencies acknowledged as standards for clinical breast examination performance.
Fetal Heart Rate Monitoring
CTGI
CTGi provides an economical, highly advanced and realistic fetal heart rate monitor simulation package. Using just two iPads, the lightness and simplicity of CTGi makes it ideal for in-situ training. CTGi gives facilitators a great tool for training and students an incredibly realistic platform to learn from. CTGi offers obstetric simulation as you've never seen it before, built off technology you use every day.
Medically Assisted Procreation

Ovocytes Punction : PickUpSim
PickUpSim™ is an innovative, high fidelity system for the simulation of the human ovum collection procedure in the context of assisted human reproduction.
PickUpSim™ is an innovative, high fidelity system for the simulation of the human ovum collection procedure in the context of assisted human reproduction. The simulator includes an haptic feedback system and a virtual echographic monitor. The main technical features of PickUpSim include:
Haptic feedback
Simulation of the deformation imposed by the needle on the soft tissues
Simulation of follicle emptying and re-filling
Scenarios based on real clinical images
Simulation of PickUpSim™ enables hands-on procedural training and permits, thanks to the haptic feedback, simulation of the resistance to penetration of the soft tissues traversed by the Ovum Aspiration Needle, in particular the ovarian surface and the ovarian follicle.
Echographic Monitoring
Monitoring of the procedure by a simulated Transvaginal Echographic monitor
Real time simulation of emptying and re-filling of the follicles
Permitted Movements and Echographic Monitoring
Needle movements are allowed both in the forward and in the backward direction.
It is possible to move the ultrasound probe in the sagittal plane and to observe a coherent and real-time modification of the scene (allowing the user to investigate the volume of the follicles and to choose the proper entry plane for the needle).
It is possible to rotate the ultrasound probe and to get a transverse view (in order to allow the user to investigate blood vessels and to differentiate vessels from follicles)
Simulated aspiration of follicles driven by a pedal pump.
Exercises and Simulations The user can practice and develop competency using simulation scenarios based on real clinical images.
The scenarios available take into account:
the proper movements to reach the target follicles;
the proper suction and washing timing;
the avoidance of critical anatomical structures.
A user's performance can be evaluated on all the above aspects.
Control The intuitive control software runs on a comfortable notebook with a wide-view (15.6″) LED backlight display, Core-i3 processor and 4 GB RAM.
External LCD Display The external 18.5″ LED backlight display lets you isolate the echographic view bringing more realism to your simulation scenario.
2 Years Warranty
The PickUpSim™ includes:
Control notebook
External 18.5" LCD Display
Transport case
Manual
Free updates
Free upgrades for 1 year (new features and new cases)
Embryo Transfer : Transfersim
TransferSim™ is an innovative, high fidelity virtual simulator designed for training clinicians in the psychomotor and clinical skills associated with the Ultrasound Guided Embryo Transfer procedure.
TransferSim™ is an innovative, high fidelity virtual simulator designed for training clinicians in the psychomotor and clinical skills associated with the Ultrasound Guided Embryo Transfer procedure.
In this procedure, embryos are placed into the uterus of a female, using a soft and thin catheter, with the intent to establish a pregnancy. It is a critically important procedure. No matter how good the IVF laboratory culture environment is, the physician can ruin everything with a carelessly performed embryo transfer. The entire IVF cycle depends on delicate placement of the embryos at the proper location near the middle of the endometrial cavity – with minimal trauma and manipulation. For that purpose, the Ultrasound Guided Embryo Transfer is the most efficient technique currently available.
The TransferSim™ package includes:
Control Notebook (Instructor Interface)
External LCD Display (Learner Interface)
Case containing the simulator that reproduce the female anatomy equipped with all the sensor needed
Ultrasound Probe
3 way stopcocks with Luer lock
To complete the simulator set-up, the user have to add the following (not included in the package):
a real Embryo Transfer outer catheter
a real Embryo Transfer inner catheter
a real Embryo Transfer syringe