D2P : From Dicom To Print
D2P minimizes the need for technical expertise and eases the adoption of printing technologies by the healthcare community
D2P is a stand-alone modular software package that is designed to address and consolidate all 3D model preparation steps. It relies on automatic segmentation tools that minimize the effort and time associated with the creation of a digital patient-specific model.
The software is intended to be used by medical staff for preoperative surgical planning and allows for the export of 3D digital models in various file formats that can be used by numerous applications.
See the product brochure here
Benefits:

One creation suite to support all model preparation steps
Ideal for pre-operative surgical planning and patient consent
Create 3D model in minutes using automatic segmentation tools
Supports various imaging modalities (CT, MR, CBCT)
Results are overlaid on patient scan to ensure precision
Intuitive editing tools including auto model coloration
Instant transfer of 3D files to various applications such as 3D printers and VR
Enhanced 3D visualization and complete freedom of model control in VR
Supports various 3D file formats and 3D printers
Easy control of data management
Virtual Dissection Table : Anatomage
The Anatomage Table is the most technologically advanced anatomy visualization system for anatomy education and is being adopted by many of the world's leading medical schools and institutions.
It has been featured in the TEDTalks Conference, PBS, Fuji TV, and numerous journals for its innovative approach to anatomy presentation. The operating table form factor combined with Anatomage's renowned radiology software and clinical content separates the Anatomage Table from any other imaging system on the market.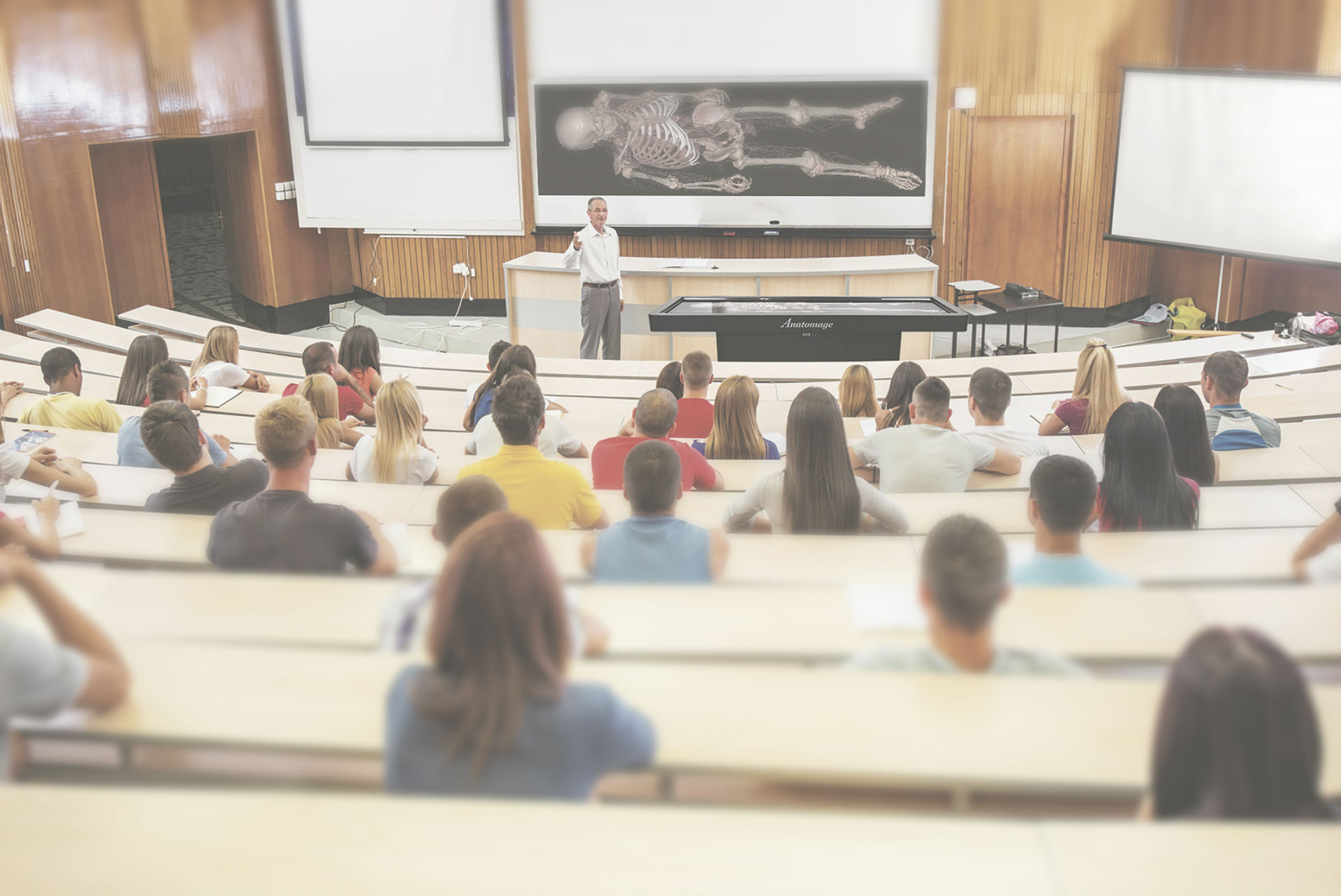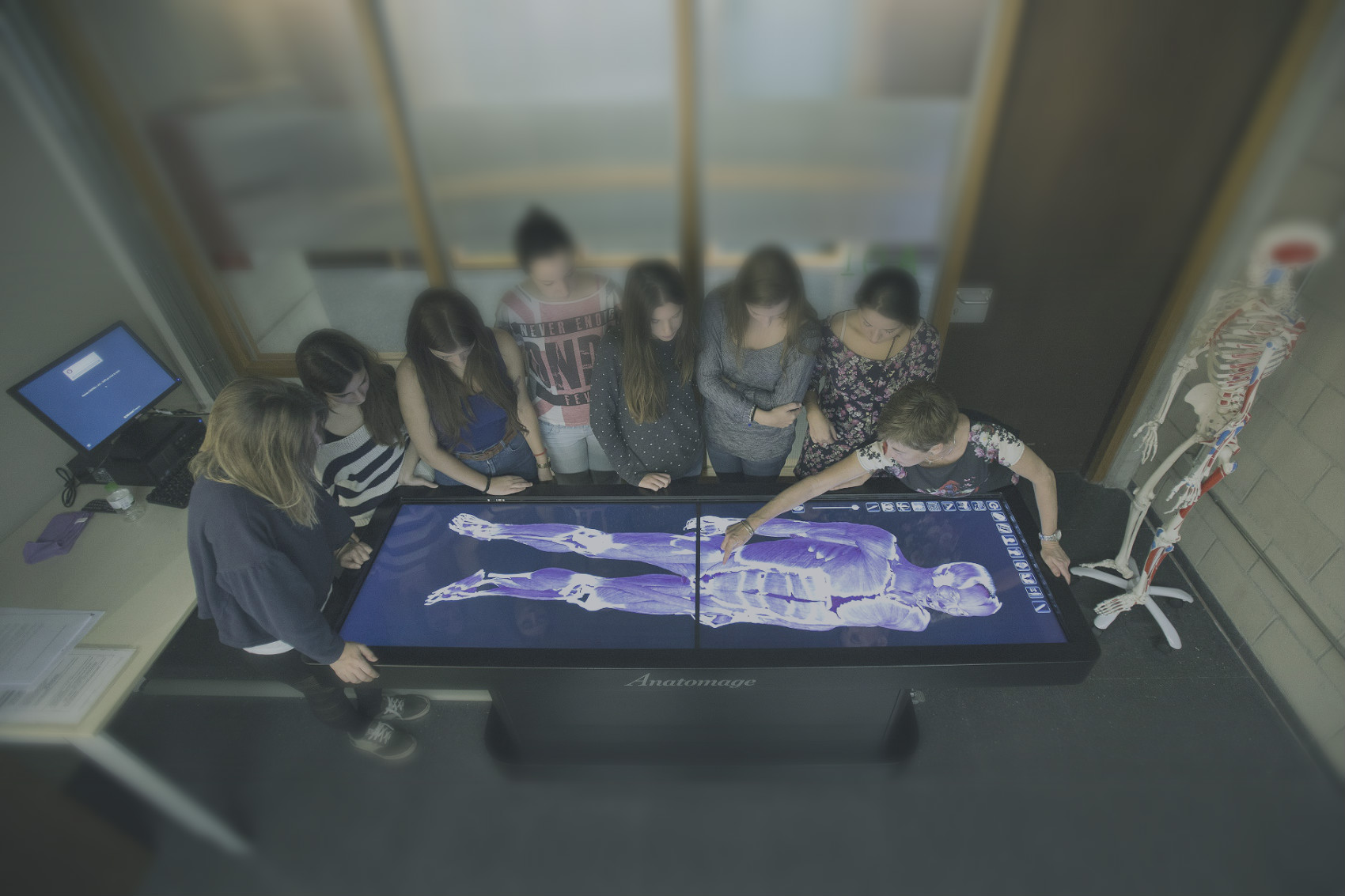 Highly Accurate Real Anatomy
The Anatomage Table is the only fully segmented real human 3D anatomy system. Users can visualize anatomy exactly as they would on a fresh cadaver. Individual structures are reconstructed in accurate 3D, resulting in an unprecedented level of real accurate anatomy, dissectiblein 3D. The Table allows for exploration and learning of human anatomy beyond what any cadaver could offer.
Medical
The Anatomage Digital Library contains a plethora of human anatomay cases, including detailed regional scans, and interesting medical pathology cases. Take a look at a few samples below.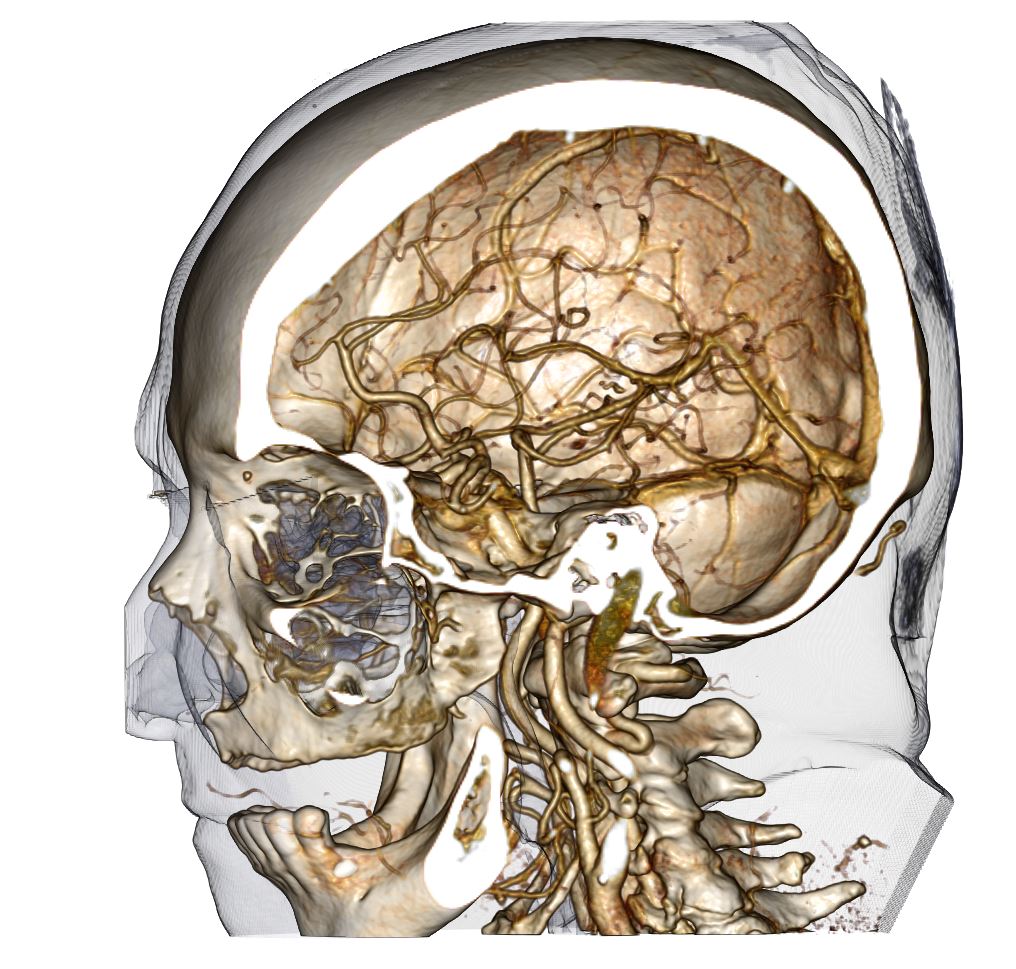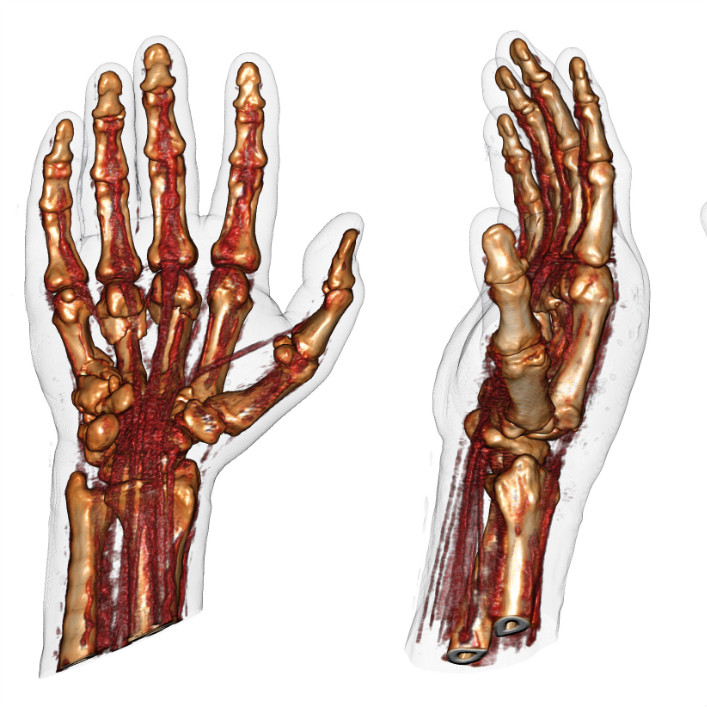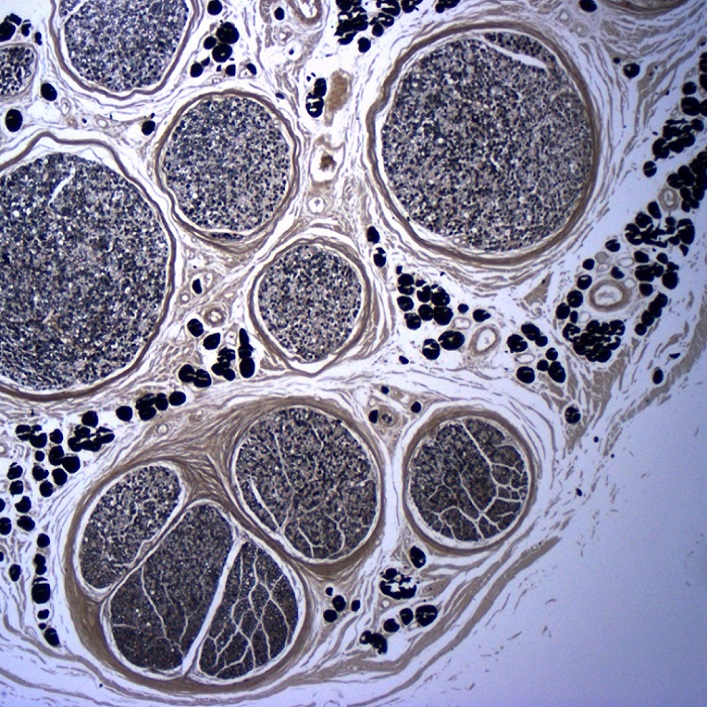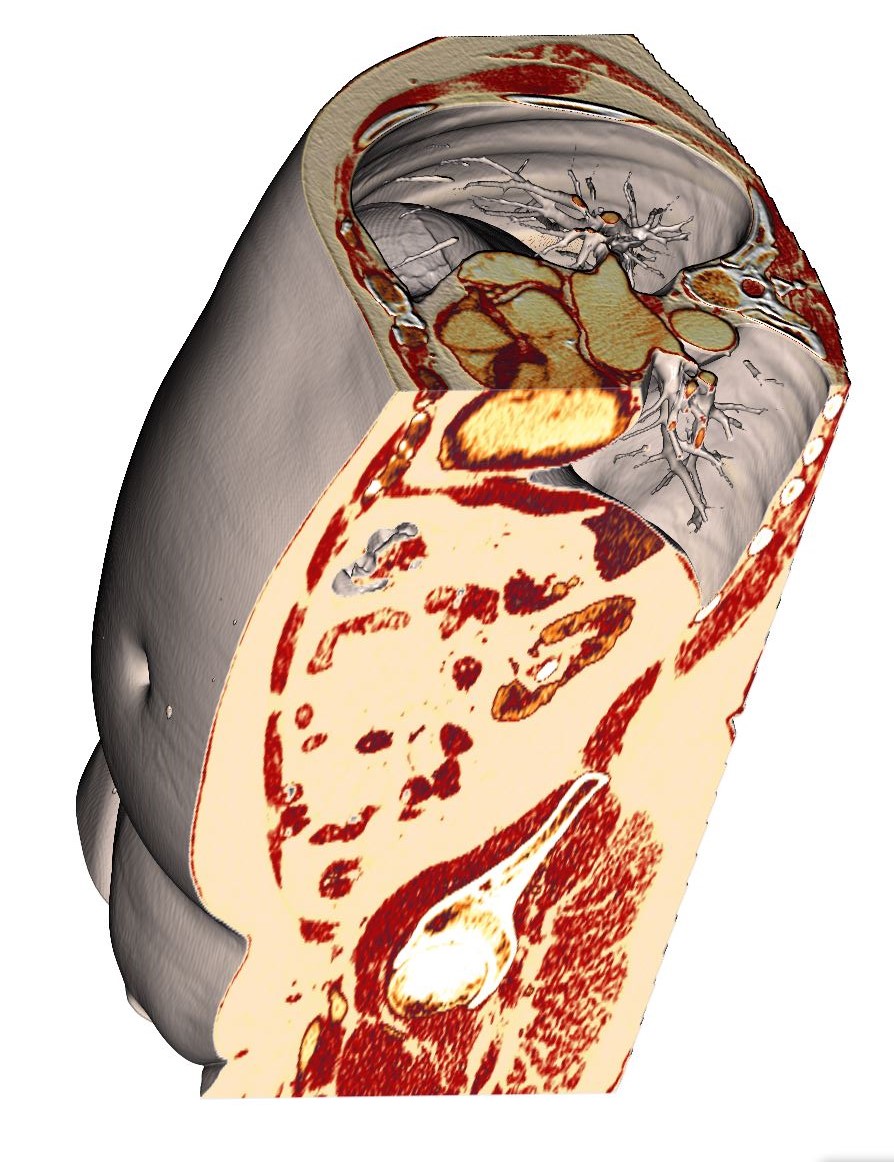 Veterinary
The Anatomage Digital Library also contains a variety of interesting animal anatomy cases, including detailed cross sectional scans, and full body scans. Take a look at a few samples below.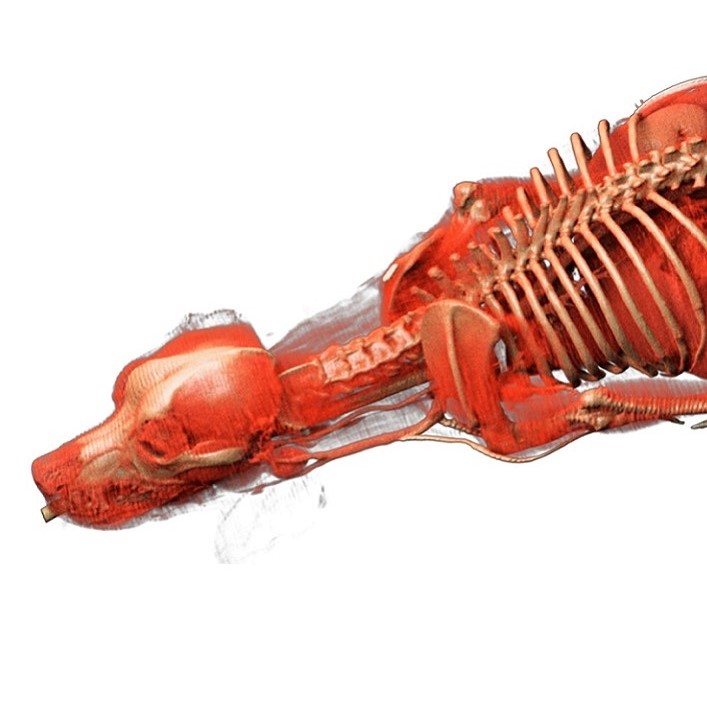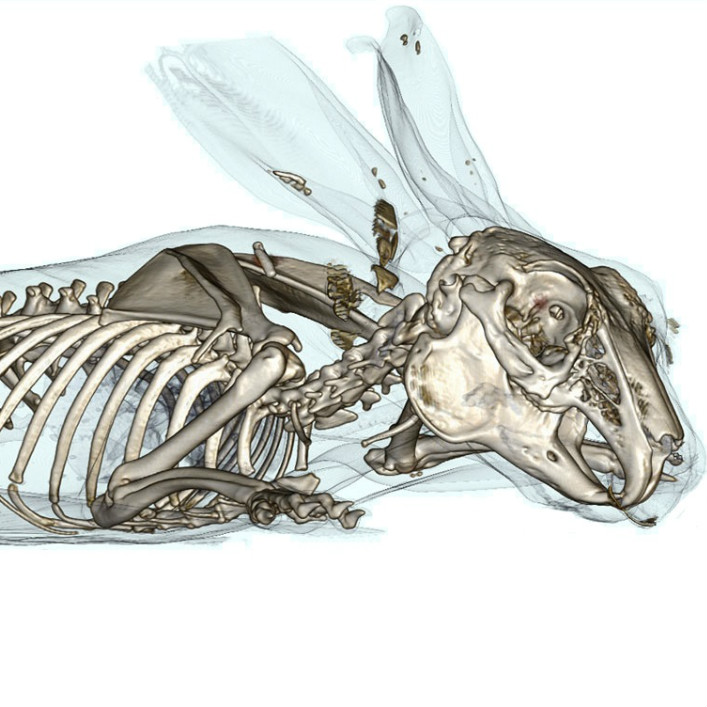 Powerful Effective Education Tools
The Anatomage Table based education is proven to be effective. Growing publications show improved test scores, more efficient class and lab sessions, and student acceptance. The Table allow students to interact with young and well preserved digital cadavers instead of aged and degenerated bodies. The accurate details and rich content draw students' interest and attention leading to more effective educational outcomes.
Enhance Your Institution Standard
The Anatomage Table is the advanced technology available for your institution. Students, parents, alumni, or visitors will be impressed with the presence and visual impact of the Table. There are no chemicals, no unpleasant smell, no recurring facility costs, no regulations and a higher student adoption rate over traditional cadavers. This system could set your institution as the technology leader in your community.
Rich and Unique Content
Anatomage offers 4 gross anatomy cases, more than 20 high resolution regional anatomy cases, and more than 1000 pathological examples, including animal cases. These are high resolution and high quality cases are unique to Anatomage. Thousands of structures are meticulously segmented from photographic images to deliver the most accurate real 3D anatomy. Even individual vascular structures are meticulously traced to be accurate. All this is made possible by Anatomage's unique technology and years of painstaking segmentation work. These features cannot be copied overnight and we are proud to say that we are the only ones that offer such content.
Interactive Segmentation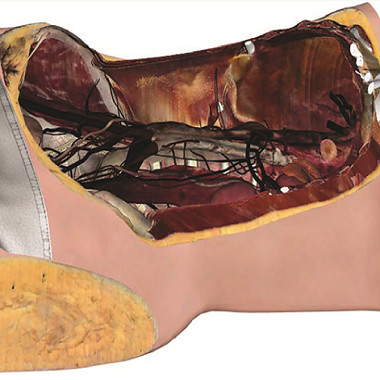 Full Annotations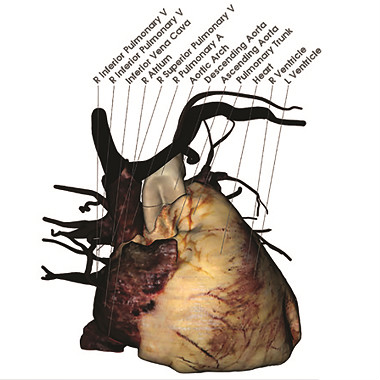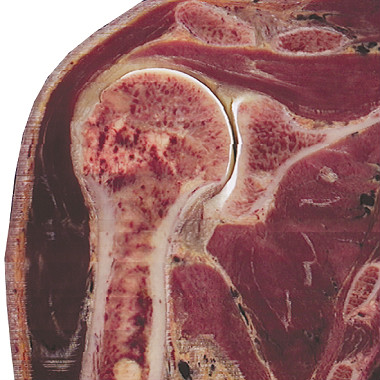 Sutures & Anastomoses Cardiac
Saphenous vein
The LifeLike Saphenous Vein comes in Extra Small (3 mm ID), Small (4 mm ID) and Large (6 mm ID). Realistic and affordable products designed for the acquisition, practice and retention of cardiac and vascular surgery skills.
This product is excellent for Proximal and Distal anastomosis training, as well as vein bypass training. Can be used with the LifeLike Thoracic Aorta, IMA, or Saphenous Vein, as well as porcine heart.
Thoracic aorta
The Thoracic Aorta contains one 6" long 22 mm ID and 26 mm OD with 2 mm wall thickness. Ideal for aortic anastomosis and bypass training.
Use Thoracic Aorta for skills development training:
Use for cannulation training with or without the Wet Lab Pump, end-to-end aortic anastomosis, anastomosis to saphenous vein, repair of aortic rupture. Please view pictures of applications above.
Product Specifications
One LifeLike Thoracic Aorta vessel including a resealable pouch to keep product moist.
Femoral artery
The Femoral Artery comes in Small (5 mm ID), Medium (8.5 mm ID) and Large (10 mm ID). The Large Femoral Artery is also available with Plaque to simulate a clog in the artery. Realistic and affordable products designed for the acquisition, practice and retention of cardiac and vascular surgery skills.
| | | | |
| --- | --- | --- | --- |
| 1 Femoral Artery |  Large | Medium | Small |
| ID | 10 mm | 8.5mm | 5mm |
| OD | 12.5 mm | 11mm | 7mm |
| Wall Thickness | 1.25 mm | 1.25mm | 1mm |
| Length | 6 inches | 6 inches | 6 inches |
 
Aortic valve models (19, 21, 23 et 25mm)
Aortic Valves come in different sizes to fit 19, 21, 23, and 25mm replacement valves. The model has 2 coronary arteries of 3 mm ID and 4 mm OD, a 20 mm ventricle and an ascending aorta 25 mm long.
Aortic Valve Replacement or Valve Repair:
Use valve to gain exposure, conduct an aortotomy, remove aortic valve leaflets, suture in an aortic prosthetic heart valve, and close the aorta
Requires an Aortic Valve Base or an Adjustable Aortic Valve Base to position the valve correctly
Mitral valve P2P
The Mitral Valve prolapse with anterior and posterior leaflet prolapse A2/P2 with a torn chordae tendinae at P2 for open, minimally invasive and robotics mitral valve repair training. The mitral valve prolapse comes alone, or with papillary muscles and chordae with the same tactile and mechanical properties of a real tissue for a very realistic open, minimally ivasize or robotic mitral valve repair or replacement training.
Use Mitral Valve for Skills Development Training:
Open, MIS or Robotic Mitral Valve Replacement or Valve Repair:
Use valve to conduct multiple repairs: valvuloplasty: anterior leaflet repair, posterior leaflet repair, neochord placement, and annuloplasty band or ring.
Tissue conforms to the shape of the ring like real tissue.
Adjustable Mitral valve base
High quality and durable valve holders used to secure the mitral valve and papillary muscles with chordea. The Adjustable Aortic Valve Base provides a realistic training experience, as it can be used to simulate the anatomical angles and positioning of the valve under a thorax trainer. Both models come with a suction cup base that attaches to the most surfaces.
Vessel holder
High quality durable vessel holder. Holds the 3" thoracic aorta or femoral artery while also holding the saphenous vein for the trainee to practice the anastomosis. Versatile holder can also be used for bowels. Two trainees can also practice at the same time.
Tissue mounting pad
These pads allows you to pin down anatomical models for an end to end or end to side anastomosis.  They secure the tissue for training and can be placed in a box to simulate "deep inside the body" vascular anastomosis procedures.